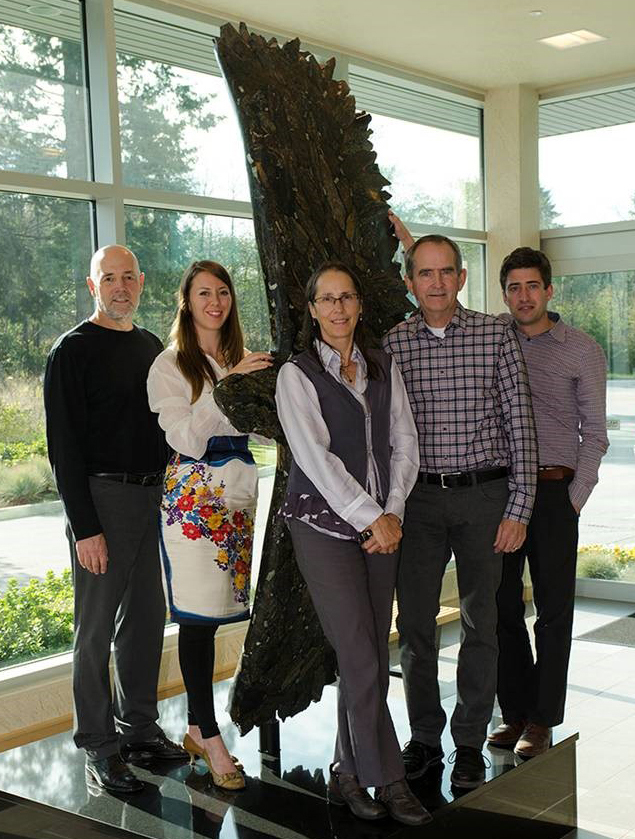 Management Biography:
Elkay Developments has a long history in the South Surrey/White Rock market along with a strong
commitment to the local community. Our reputation is built on our core belief that "Together, we create better living and working environments" and all of us at Elkay strive hard to fulfill this vision.
Elkay Developments is a real estate development company, based in South Surrey, focused on single family subdivisions and commercial office buildings. Originally founded in 1977 by Ken Sully; Rick Friesen joined as owner/partner in 2001. Rick and Ken previously worked together at industry leading, Bay Realty in White Rock. Their friendship dates back to the 1970's when they both represented Canada on the National Diving Team.
Elkay has been involved in the development of over 1,500 single family lots primarily in Surrey/White Rock, the Okanagan and Florida. This includes Elgin Park Estates in South Surrey (200 gross density half acre lots in prestigious Ocean Park) recognized by the Fraser Valley Real Board for excellence in subdivision design. Additionally, Elkay has been active in commercial real estate in South Surrey being the local leader in new office construction. This includes the award winning Morgan Creek Corporate Centre, Grandview Business Centre and Croydon Business Centre.
Current Projects include
Highpointe Estates a 49 single family lot subdivision in the Glenmore area of Kelowna – Sold out;
Kestrel Ridge a 58 unit semi-detached development being developed in partnership with Rykon Group and Rykon Construction Management Ltd. in Kelowna's south-west Mission area – houses available summer 2017;
171 single family lot subdivision in Jacksonville Florida – 158 lots pre-sold to DR Horton the largest home builder in the United States; the remaining 13 premium water front lots are being marketed for sale independently with a real estate agent.  Site Servicing is being completed in the summer of 2016.
Multi-building office/retail complex located at the 16 th Avenue interchange; the South Surrey Business Centre is a 10.5 acre site Elkay purchased several years ago. Expecting third reading September 2016 for two office buildings along with a retail/strata bay component.
Developing 100 acres in Blackfalds, Alberta with the current owner.  An Area Structure Plan have just received City approval and there is a pending sale on 12 acres of commercial for a proposed shopping centre.
Awards
Fraser Valley Real Estate Board – Awards of Excellence:
Elgin Park Estates (Subdivision Design)
Grandview Business Center (Office Design)
Tilt Up Concrete Association – Achievement Award:
Grandview Business Center
Croydon Business Center
In 2007 Ken's son Leigh joined the business and is now President of Elkay overseeing all development projects. Lynda Gowling obtained her Master's in Business Administration from McMaster University and moved from Ontario to assume the role of VP of Development and Operations in 2011. Rick's daughter, Danielle, recently completed her Master of Business Administration from SFU Beedie School of business and joined the firm in 2013. Rounding out the Elkay Team are, Kinga Maurer, Controller/Office Manager, and Sarah Zeng, responsible for bookkeeping/accounting.